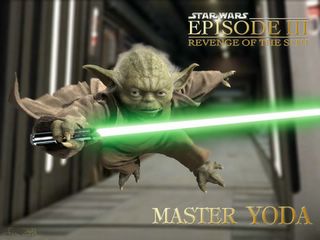 "read my blog you must..."



As new comes in that 'Revenge of the Sith' has shattered the single day record on Thursday with $50,013,859, eclipsing 'Shrek 2' and 'Spider-Man 2' ... I came across another Star Wars novelty blog (much in the same vein as Lord Vader's which I love).

Yoda it is that also writes a blog and really funny it is!! Read it for your self here:
Yoda Blog
Click here to read Darth Vader's Blog!!