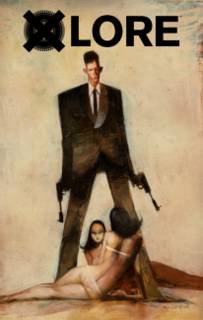 In ancient times, when folklore, myths, and legends dominated the Earth, a group of like-minded Magi gathered together from all corners of the globe. They formed a loose affiliation known as the Shepherds and hatched a plot to use the Earth itself to dampen and eventually eradicate these forces.
By individually maintaining and controlling the ley lines from which the mythical creatures drew their power, the Shepherds successfully reduced these mythical forces to footnotes in fantasy novels.
But now the myths are coming back to a modern world that has no place for them.
And something has to give...
Ashley Wood's LORE is the evolution / fusion of pure storytelling and graphic novel format - dark, disturbing, but brilliant...