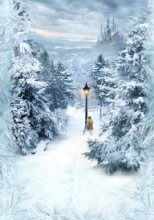 "i was Mr. Tumnus"
So Narnia is coming to the big screen and I'm hoping for good things. A fan of the books, I was once involved in a theatrical production of The Lion, The Witch and The Wardrobe... I played Mr Tumnus and got to scamper my little fawn legs about with the gorgeous Lucy (played a girl who looked very very good with her hair in bunches)...
Ah, happy days... Anyway, here's hoping that Andrew 'Shrek' Adamson can deliver a fantasy that will last (and make enough cash so that they can go on and make the other books of the series).
"First impressions are pretty good -
i like the almost but not quite so you can't sue us 'Lord of the Rings' style titles"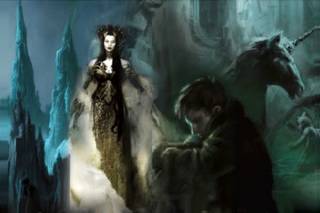 "and this artwork of the wicked white witch with her unicorn is pleasing too!"