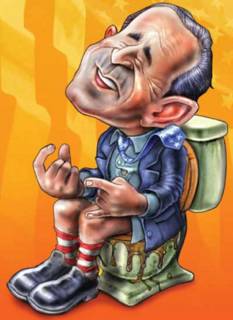 "the most powerful man on the planet... on the toilet"
I have a friend named Lee Davies, he's gifted, he can conjure up superb visual artworks like the one above. Man I'd love to be able to draw like that but my thing is writing (which is far less cool to look at).
Click the title of this post to see some more of Lee's artwork!!
Or click here to see Lee's visual of the new Dr Who? Doctor Who