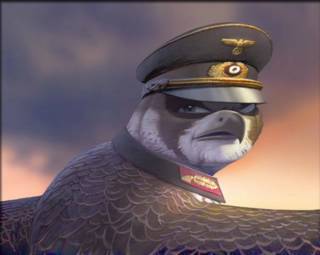 "roger hawk commander - flipping the bird"
Have been invited to go to the UK Premiere of Valiant - new Brit animated comedy thing with pigeons... (which will be attended by Ewan McGregor, Jim Broadbent, Olivia Williams and Ricky Gervais) and then the press conference with Ricky afterwards.
The cool thing is that I can take my eldest son Luke and he get's a Valiant party... whatever that is after the film - he's hoping there's lots of cool freebies and that we get to sit next to Obi Wan!?